Calmer Living For Heart-centered Entrepreneurs
Welcome to Calmpreneur, a calm corner of the internet to find balance & calm while running a successful business. Our mission is to provide practical tips, tools, & resources that help entrepreneurs manage stress and emotional wellbeing. Join us on our journey to promote emotional wellness in the world of business.
We believe that running a successful business doesn't have to come at the cost of your mental wellbeing.
As a business owner, you know all too well the pressures of managing multiple tasks, deadlines, and competing demands. The constant stress and overwhelm can leave you feeling exhausted, anxious, and burned out.
That's where Calmpreneur comes in. Our mission is to help you find balance and calm amidst the chaos of entrepreneurship. We offer practical tools, resources, and guidance to help you manage stress, increase productivity, and cultivate a peaceful mindset.
At Calmpreneur, we understand that every person's journey is unique, which is why we offer personalized support tailored to your individual needs. Whether you're struggling with time management, decision-making, or simply feeling overwhelmed, we're here to help you navigate the challenges of business ownership with ease and grace.
So take a deep breath, relax, and explore what Calmpreneur has to offer. We're here to support you every step of the way on your path to a calmer, more fulfilling business and life.
Calmpreneur is a supportive online space for heart-centered solopreneurs to learn ways to reduce stress, improve well-being and grow their business
"I feel like part of a positive, inspiring community with so much support and tools for personal growth. I'm happy to feel I can be here safely"
"It's so reassuring to find a valuable, business-focused site that doesn't pressurise, and also gives practical advice for stress-heads like me!"
"Calmpreneur is like an oasis for me. It's a place where I can be around other people who understand the stress of being an entrepreneur"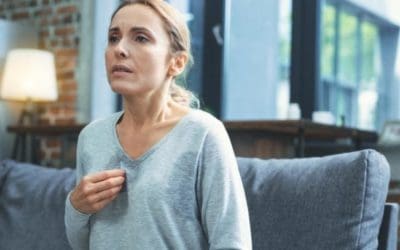 If you're one of the 275 million people in the world who suffer from anxiety, you know how debilitating it can be. There are many treatments available, but one that is gaining popularity is using...