Originally from Middlesbrough, Anna and Sean Kennedy are parents of two boys, Patrick, and Angelo, who are both diagnosed with autism.
In 1999 having been turned away by no fewer than twenty-six special needs schools when searching for appropriate educational facilities for their sons. Anna built her own provisions as the start of her incredible journey.
We caught up with Anna to learn more about her story; here's her inspiring interview…
Intro and background/life story
In 1994 and 1997 both my sons were diagnosed on the autism spectrum. Their mainstream school shared that they could not meet their needs so they ended up being educated at home with only 5 hours home tuition by our Local Authority. This was frustrating since all the books I was reading on autism shared that Early intervention was crucial. I met other parents in a similar situation after setting up a support group in a church hall and we decided to set up our own school for Autistic children. How hard could it be?
This was a HUGE learning curve and after writing a business plan and approaching many banks a special school was born that ended up at the time being one of the largest schools for children diagnosed autistic in Europe. Both my sons and many children like them travelling in from West London finally had a school to go to with the right support and given an education that was relevant and meaningful for them.
Your "Why"
The school was one of the proudest accomplishments I have achieved changing many children's and families' lives. I was based in the school for quite some time and loved speaking to the children and sharing their accomplishment no matter how small with the teachers, parents and carers. Also watching the staff grow from teaching assistants and qualifying with our help to teacher's and Senior Leaders. It was such an amazing experience where we all at first became a family that grew and grew. 
What's important to you?
My life's mission dedication is in promoting the inclusion and equality of autistic children and adults throughout society. Learn to love yourself , love the people around you and love your planet!
What's been the lowest point in your life or business journey?
The lowest point I suppose for me was when you feel you can trust individuals and then they do not appear to be who they really are and there is a saying 'They have a velvet glove in one hand a dagger in the other ' It obviously hurts and I would say tread carefully in business it was a learning curves. Some days good and some days not so good.
If your business hadn't worked out, what would you have done?
My motto throughout my adult life is 'Never Give up!' I suppose I am lucky to say I have not had any business failures. One business ran its course after 10 years and came to a natural end. If you can put your hand on your heart and say I tried my very best that's all you can do.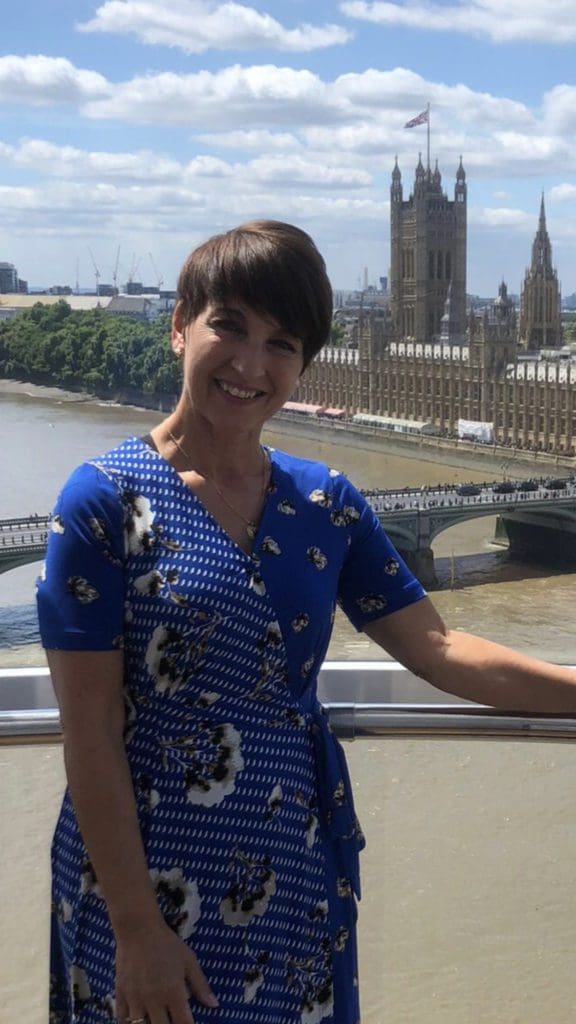 What's been your most amazing moment in your life or business journey so far?
I have had a few amazing moments receiving my OBE from Her Majesty the Queen a surreal experience. Another the birth of 'Autism's got Talent an amazing show made up of autistic performers now in its 11th year. The final is dancing on BBC Strictly Comic Relief in 2015 . I was 1 of 6 from 11000 entries. I had the most amazing time and rediscovered Fun!
How does your life and business look now?
I am founder of a charity that was born in 2011 and I am leader of today. Before the charity I was a cofounder of Autism Services including Schools, Vocational College and Residential Home. I am always thinking ahead and have lots of projects buzzing around in my head. I do believe I may have ADHD since my brain never rests.
How do you cope with stress and overwhelm?
I was poor at looking after my own wellbeing and now I realise I cannot burn out since my family and the charity rely on my wellbeing. I need to Take 5 whenever I can during my busy lifestyle. Lack of sleep due to my youngest son sleep pattern can affect how I feel sometimes. Some days good some days not so good.
My life can be stressful and the way I deal with stress is either dance or go for brisk walks. I am a positive person and never really dwell on the negative. There is always a way forward you just need to find the key to the door.
What would you say makes a 'Calmpreneur'?
I suppose I sometimes can thrive on stressful situations the adrenaline kicks in and I look for a way foreword. Listening to music or dancing even in the office can help me keep calm. Do whatever it takes that helps you stay calm and be in the right headspace to move forward.
What advice would you pass onto other entrepreneurs who are struggling with stress and overwhelm?
If again you can put your hand on your heart and say I have tried my very best that's all you can do. If you cannot see a solution, sometimes go for a walk have a calming bath and then go back to it . Talking can also help never be afraid to ask for help there is no shame in that. It can help you think and see more clearly. You can either Give in, Give up or Give it all you have got and then some!!
What marketing, growth or social media tips would you give to other business owners?
On social media speak from the heart be the real you and be consistent and not a flash in the pan
Keep going one day at a time
Some days will be good and some days not so good
Special offer for Calmpreneur readers…
We are happy to offer a family ticket for 4 people to attend our annual Autisms got Talent in London on Saturday 14th October 2023. Please contact [email protected] to claim your prize. Please note, this will be on first come, first served basis.
Author Bio
In 2008 Anna co-authored her bestselling biography "Not Stupid" which poignantly portrayed her struggle to find appropriate provision for her boys a familiar story. In 2013 Anna received an Honorary Doctor in Professional Achievement from Teeside University.
Anna finally got her break when she was announced one of the winners of The BBC's Peoples Strictly in February 2015 where she scored the perfect full marks in the final that was aired to over eleven million people across the UK. This was the ideal opportunity to selflessly share her personal journey of Autism and to use the opportunity as she connected with the nation and used this once in a lifetime opportunity to raise Autism Awareness through the communities nationwide as the fortitude and driving force behind Autism.
In 2018 Anna was nominated through Amnesty International as a woman making an extraordinary difference and has won fresh recognition for her pioneering support for children with Autism and was also featured on Amnesty's Suffragette Spirit Map of Britain of woman who have gone beyond. Anna was awarded International Humanitarian Award 2016 by IARA (International Achievement Recognition Awards), and previously amongst many other awards.
Anna also has a weekly show on Women's radio station as well as her own monthly attendance at Gateway Radio that cover subjects such as disability and the work of her charity. Recently Anna was part of the BBC 'Harvey and Me' documentary. There are regular footages of Anna on mainstream media channels and a high demand for attendance as a guest.