In today's fast-paced world, technology has become the cornerstone of every successful business. As an entrepreneur, it's crucial to leverage the right tools and technologies to streamline your operations and achieve sustainable growth.
While it may require some initial setup time, the benefits of automation are immeasurable and will ultimately outweigh any learning curve. By letting technology work for you and embracing the power of automation tools, you can focus on the bigger picture, catapult your business growth, unlock new opportunities for success and gain a clearer perspective on your business operations. This will allow you to step back from the day-to-day tasks and truly thrive as an entrepreneur. Trust me, once you implement these simple automations, you'll experience a newfound sense of calm and control over your business journey.
Discover my top tech & tools for a stress-free, calmer business…
SocialBee – Social Media on Autopilot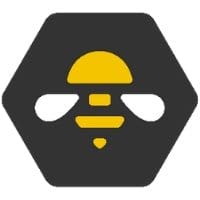 The official blurb: SocialBee helps you manage your social media accounts from one place—create, schedule, publish, and analyze. Save time and grow your profiles with an affordable tool.
I can confidently say that this tool has revolutionized the way I handle social media marketing. With SocialBee, I am able to effortlessly schedule all my social media posts, saving me valuable time that I can use to focus on other important aspects of my business.
One of my favorite features is the ability to add evergreen content that can be shared repeatedly, ensuring that my audience always has access to valuable information. Additionally, I've linked up relevant RSS feeds from niche websites, which allows me to keep my content fresh and interesting.
Overall, SocialBee has been a game-changer for me, and I highly recommend it to anyone looking to streamline their social media marketing efforts and achieve success in their online business.
Price: 14 day free trial. From $29 a month for solopreneurs.
---
Book Like a Boss – More bookings = more money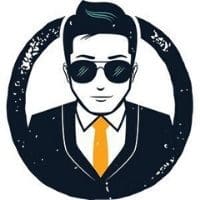 The official blurb: An easier, more powerful way to get booked. Automate your scheduling and sell your services with customizable, branded booking pages that make it easy for your clients to book you.
This amazing online booking system has saved me so much time in my business. With BLAB, I can easily schedule and manage all my appointments in one place – from EFT sessions to podcast interviews and more!
But that's not all – BLAB also offers a range of hidden options for custom appointments, giving me the flexibility to personalize my bookings and offer tailored services to my clients.
One of the standout features for me is the seamless integration with my Google calendar, making it incredibly easy to keep track of all my appointments and ensure that I never miss a meeting. It also links up with Zoom, which means no manually sending clients links – BLAB will automatically send for you.
Overall, BLAB has proven to be an invaluable tool in helping me streamline my booking system and take my business to new heights. If you're looking for a reliable and efficient online booking system, I highly recommend giving BLAB a try – your clients (and your sanity) will thank you!
Price: Free to get started. From $9 a month.
---
ThriveCart – Online checkout, sales funnels & affiliate campaigns
The official blurb: Grow income from your existing traffic with the highest converting cart for online businesses. Create high-converting cart pages, funnels, affiliate campaigns, courses and more.
As a business owner, I understand the importance of a reliable and efficient payment system, and that's why I use ThriveCart.
With ThriveCart, you can easily create and customize checkout pages to suit your business needs. The platform offers a range of payment options, including credit cards, PayPal, Apple Pay, and Google Pay, giving your customers the flexibility to pay using their preferred method.
But that's not all – ThriveCart also provides valuable insights into your business performance, allowing you to track sales, revenue, and customer behavior. This data is crucial for making informed decisions and optimizing your business for growth. I also love how easy it is to set up affiliate or joint venture (JV) projects.
The best part? ThriveCart is incredibly easy to use, even for non-tech-savvy individuals. You don't need any coding or design skills to create professional-looking checkout pages that will wow your customers.
So why not streamline your business payments with ThriveCart today? With its user-friendly interface, robust features, and valuable insights, you can enjoy a calmer and more efficient business journey.
Price: There's currently a lifetime license available for $495.
---
Metricool – Social Media Everything!
The Official Blurb: The Swiss army knife of social media, for everything and everyone. More than one million professionals, agencies and brands use Metricool as their one-stop shop for social media and online ad management.
I can attest to the incredible value this online tool provides for businesses of all sizes. With its advanced analytics features, Metricool offers in-depth insights into your business performance, allowing you to make informed decisions and optimize your growth strategy.
From social media analytics to web analytics, Metricool offers a range of powerful tools to help you track and analyze your business data. With user-friendly dashboards and customizable reports, you can gain valuable insights into your audience, track your progress, and identify areas for improvement. As a stats geek, I especially love this feature!
Whether you're looking to increase website traffic, improve social media engagement, or boost sales, Metricool can help you achieve your goals.
Price: Free for the basic plan.
---
Nifty – Project Management
Official Blurb: The ultimate project management. Stop switching between Roadmaps, Tasks, Docs, Chats, & other tools. Nifty is one app to unite your teams, goals, and actions.
As a business owner, managing multiple projects and team members can be overwhelming. That's where Nifty comes in – an online project management tool that streamlines your workflow, boosts productivity, and ensures timely project completion.
With Nifty, you can easily create projects, assign tasks, and collaborate with team members in real-time. The platform's user-friendly interface and customizable templates make it easy to plan your projects and stay on top of your tasks, no matter how complex your workload.
But that's not all – Nifty also offers powerful reporting and analytics features, giving you valuable insights into your team's performance and project progress. With this data, you can identify areas for improvement, optimize your workflow, and ensure that your projects are completed on time and within budget.
Whether you're a small business owner or part of a large enterprise, Nifty has everything you need to manage your projects and teams with ease. So why wait?
Price: Free to get started.
---
Fiverr – Online Marketplace
The Official Blurb: Fiverr is a global online marketplace for freelance services. Fiverr's platform connects freelancers to people or businesses looking to hire.
Like me, I'm sure you understand the importance of high-quality design, SEO, and other essential services to take your business to the next level. But finding affordable and reliable freelance talent can be a daunting task – that's where Fiverr comes in.
Fiverr is an online marketplace that connects businesses with top-tier freelance talent, offering a range of services including logo design, ad design, SEO optimization, and more. With Fiverr, you can access a global network of talented professionals at competitive prices, without compromising on quality or expertise.
From website design to social media management, Fiverr has it all. With its user-friendly platform and customer support, you can easily browse and purchase the services you need to take your business to new heights of success.
Price: From $5!
---
In conclusion, leveraging technology and tools can be a game-changer for your business journey. By embracing online booking systems, project management tools, payment systems, and analytics platforms, you can streamline your operations, reduce stress, and achieve success with confidence.
So whether you're an entrepreneur just starting out or a seasoned business owner looking to optimize your workflow, these tech tools are a must-have for achieving your goals.
Transparency: Some of the links are referral links, which means if you decide to purchase or upgrade, I may get a small commission.
Share the Best Tech Tools for Success! What Are Your Top Recommendations? Comment Below and Join the Discussion!