Samantha Lee Howe shares her story of she overcame a difficult start in life to becoming a best-selling novelist and screenwriter.
USA TODAY bestselling author Samantha Lee Howe began her professional writing career in 2007 and has been working as a freelance writer for small, medium and large publishers ever since.
A former high school English and Drama teacher, Samantha has a BA (Hons) in English and Writing for Performance, an MA in Creative Writing and a PGCE in English.
Samantha lives in South Yorkshire with her husband David and their two cats Leeloo and Skye. She is the proud mother of a lovely daughter called Linzi.
Here's Samantha's story…
I was born in Manchester in 1965 and was the youngest of seven children. Growing up, our household was chaotic and we were very poor. There were many occasions when my parents got evicted from properties because they couldn't pay rent and on at least two occasions we ending up in sheltered accommodation because the council didn't let families with young children end up on the street. This led to a great deal of insecurity for us all growing up, but also made me very adaptable.
My father drank heavily, and worked rarely, this was the main cause of our troubles and his behaviour often led to violent and abusive outbursts.
Finding solace in books
At a very young age I found some solace in books. Fiction was an escape and my mother often brought home books from the library which I picked up and read avidly. This love of the written world was both educational and also developed a passion in me for writing.
I left school at 16 with very few qualifications and went to work at a factory office on a YTS scheme. I learnt book keeping skills here, though I'd done a typing course at school and continued to use those skills throughout this job. After a few years I moved on to work in other secretarial roles, but always I was pulled back to my desire to be a writer.
Continuing education through adversity
Many years on, I was married to a much older man who was very controlling and abusive towards me (elements I didn't recognise until much later) and with a 4-year-old daughter who had just started school, I attended an adult learning centre and took a creative writing course. After a few weeks the teacher encouraged me to do some more formal education and so I started an A Level English course, but I found it impossible to attend because of the demands and suspicions of my controlling husband. I gave up on the A Level, but not on the ambition. And a year or so later applied instead to be a mature student doing a degree in English and Writing for Performance at Bolton Institute (later to become a university).
I finished the course after three years to gain a 2:1 BA (Hons) degree despite all of the efforts of my husband at the time to make me quit. Armed with a degree I then applied for a PGCE at The University of Manchester and I went into teaching English at High School.
Re-discovering a passion for writing
But the truth was, teaching was not the vocation I craved. I wanted more than ever to be a writer and so I took a part time MA in Creative Writing at the now newly named Bolton University and graduated a few years later.  For my dissertation I had decided, with the encouragement of the tutors, to complete a novel, and this became my first published work.
The book, called Gabrielle Caccini (later retitled Killing Kiss) went on to win at the ForeWord Magazine Book of the year awards, gaining a silver award for best Horror novel of the year and my writing career was well and truly underway.
Shortly after this I changed my personal life, divorcing my husband and regaining my passion and enthusiasm for life in the process. I felt that all the time I was with him I was surrounded by negativity. An emotion I did not enjoy living with.
In fact, the time before I left was probably the worst low in my life. I was being put under tremendous pressure by him to stay in the marriage, and being gaslighted and guilted at every turn that I wasn't good enough and that I couldn't achieve what I wanted to achieve. I felt that my soul was being crushed. I was on anti-depressants and was completely miserable and felt that there was no one I could turn to. At the same time my writing career wasn't going well, which was understandable given the circumstances. Eventually I opened up to my sister, Adele, and she invited me to come and stay with her until I could sort out my divorce.
So I upped and left my husband! Moving out was the most freeing decision I made, and was the start of my road to escaping the horrendous marriage in which I found myself trapped. It was a tremendous step away from negativity too.
Finding happiness & harmony
I have a code of conduct that I live by and that is to do what you want, be happy but don't hurt anyone else. My happy place is my family, with my lovely daughter Linzi and my new husband, David J Howe, who is also a writer and who completely understands me. But I also have a dedicated work ethic that is very much grounded in doing the best work I can at all times.
I believe in treating people nicely, and consider that Karma is a real force for good, and that you bring on yourself what you spread to others … so I always try and be kind and helpful and considerate.
You can't fail unless you give up!
In the writing world you are always one book away from failure and only as good as the last thing you did. Failure is always on the cards, but my attitude to this is you can't ever really fail unless you give up. And for me, giving up was not an option. I did have to remain in a regular teaching post for many years, though, whilst writing in my spare time. Some of the jobs were permanent roles but mostly I would do supply teaching to tide me over during the leanest times.
Award-winning thrills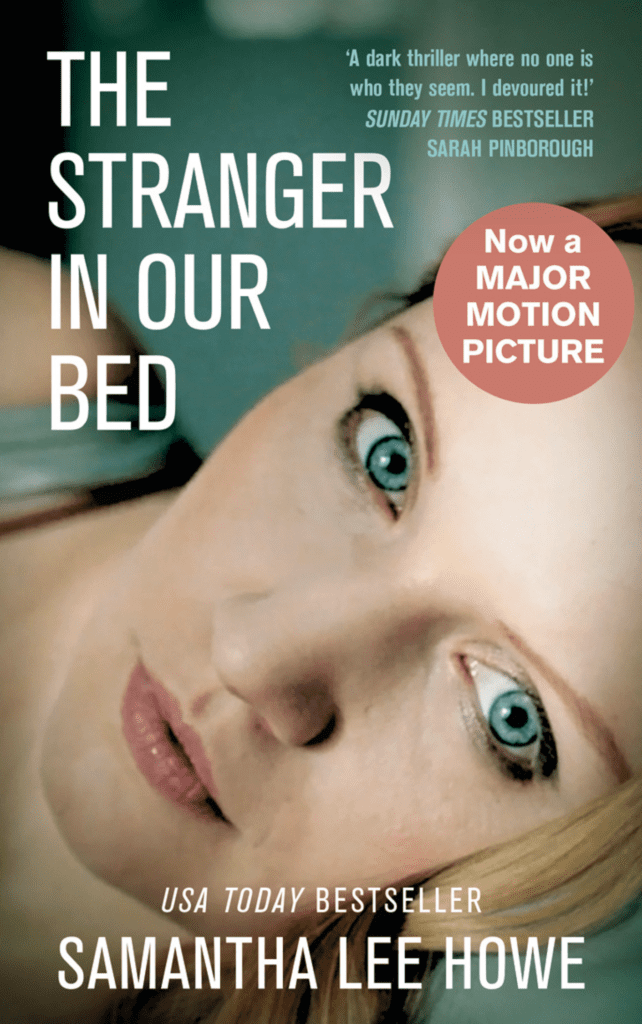 The most amazing moments in my writing journey began with the publication of The Stranger In Our Bed and its later success as it became a USA Today Bestseller and then sold to Buffalo Dragon for development as a film, with myself also engaged to write the script. The thrills from this are still coming today.
I was able to write the screenplay for The Stranger in Our Bed film. Our DoP on the film, Richard Swingle, has now won an award for Best Cinematography in Australia for the film which, of course, now makes the film 'award winning'!
My future plans include writing more screenplays as well as continuing my novelist career. I'm constantly discussing ideas and plans with my amazing agent, as well as planting seeds and ideas for future projects. I never stop!
Coping with stress and pressure
I think it's really important to try and look after yourself, especially your mental health. I do occasionally feel overwhelmed, especially with looming deadlines, but I'm of the belief that the only way to ease the pain is to do the work. Sometimes if I have disturbed sleep, I make lists of the things I need to do and start ticking them off to help me prioritise and make sense of what I need to achieve and when.
I do a lot of thinking: thinking through problems, book plots, ideas … and find that an evening of socialising with my husband David helps to sort things out in my mind. Whether it's discussing the issues with him, or just relaxing with a wine and a silly film on the television.
When faced with an obstacle I am very practical. I fall into 'problem solver' mode and think things through. Not addressing aversity head on can cause you to spiral out of control. I find that being proactive makes me feel like I'm doing my best to resolve the issue. There's just no point in panicking as it doesn't help your state of mind.
There's an old proverb which sums this up perfectly: Attributed to Reinhold Niebuhr, the Lutheran theologian: Grant me the serenity to accept the things I cannot change, the courage to change the things I can, and the wisdom to know the difference.
There's no point in stressing yourself about something beyond your control.
Advice for other Calmpreneurs
Make lists and prioritise. Keep calm. When faced with problems ask questions that might lead you to a point of resolution. Don't react, think. If deadlines are looming just do the work. Try not to take on more than you know you can effectively do. Make time for yourself, even if it's a beauty appointment here and there or pursuing a favourite hobby. Looking after you makes you even more effective if you have a work/life balance.
Marketing tips for authors
Social media should be first and foremost fun. People don't want to see posts that say 'Buy my book'. Try interacting with them instead and they might be more interested in you as a person. If they like you as a person, then hopefully they will be interested enough to seek out your work.
Post a variety of statuses on your social media that aren't all about work. Be normal. Be friendly. Be approachable.
Speculate to accumulate, but don't thrown money away on ads that might not reach your target audience.
Don't post on politics, religion, ages or wages … that way you avoid the trolls and those who are out to cause whatever 'stir' they can on social media.
Author Bio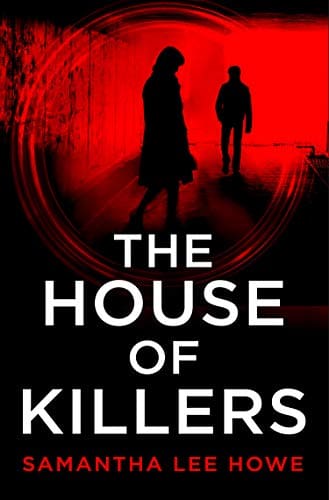 To date, Samantha has written 20 novels, 3 novellas, 3 collections, over 40 short stories, an audio drama, a Doctor Who spin-off drama that went to DVD, as well as the screenplay for The Stranger in our Bed.
Samantha's breakaway debut psychological thriller, The Stranger In Our Bed, was released in February 2020 with Harper Collins imprint, One More Chapter. The book rapidly became a USA TODAY bestseller.
In June 2020, Samantha signed a three-book deal with One More Chapter for her explosive spy thriller trilogy, The House of Killers (Book 1 The House of Killers, Kill Or Die (Book 2) and Kill A Spy (Book 3)) were all released in 2021. Pitched as Killing Eve meets Jason Bourne this is a nerve shredding, enemies to lovers tale that is simmering with obsession and espionage.
In August 2020, Samantha signed a deal with production company Buffalo Dragon for the option and screenplay for The Stranger in Our Bed. The feature film went into production in November 2020 and was released in July 2022 on Showtime in the USA, and 5th September in the UK.
To learn more about Samantha's work, please visit her website: samanthaleehowe.co.uk