Claire hit rock bottom and ended up homeless but ended up turning her life completely around and now runs a business which helps children to build resilience and reach their full potential.
Claire's Story
I am Claire and I am 37 years old and live in Wirral with my beautiful 10 year old daughter. I now run my own business (Star Goals) but have previously worked as a teacher and in the NHS.
My life has had a fair few struggles and challenges in it! I have a form of dwarfism (hypochondroplasia) so have always felt different, even as a small child and I was bullied extensively as a child throughout school. My parents also struggled with my condition and the fact I looked different to other children.
My parents divorced when I was 7 but my relationship with my Dad was tough due to my physical stature as he was always very keen on me having leg lengthening surgery where they would break your legs and splint them so that the bone grew between the breaks giving you longer legs. It is as barbaric as it sounds and I struggle to understand why my Dad would want me to go through that.
Parental Alcoholism
My Mother struggled too and she turned to alcohol. She has been an alcoholic for as long as I can remember. There where many occasions we would come home from school and she was drunk to the point of being suicidal and as a result friendships during school were difficult for me as I could never invite people home and I was always having to make excuses as to why I couldn't do things.
I truanted school a lot as a result and my own mental health was a huge struggle from a very young age.
Luckily for me, I was very academically able despite missing so much school and struggling mentally and I got really good A Level grades (5 As) to get into university.
Mental Health
My mental health was still a struggle though as I'd never got any help for it and throughout my 20's I was in and out of psychiatric hospitals and treatment. I got a few diagnoses – severe depression, bipolar, ADHD, personality disorder, possible adult autism…..you name it, I got the label. But I never quite got on top of things, I'd be okay for a couple of years then things would spiral again.
I got married and divorced as my partner couldn't handle my mental health condition and frankly I was a nightmare to be around. I had my daughter too who has been the most stable thing for me.
Fast forward a few years and things had been going well, I was a qualified teacher working with the kids like me who had a rough childhood and did my counselling qualifications, got a fantastic job working between schools and the NHS to help them even more and I was loving life.
Hitting Rock Bottom
Then I got really physically ill with meningitis, jobs were changing in the NHS team and the job I loved no longer existed.
As I was recovering from illness I didn't have the mental energy to fight the changes and things spiraled again to the point I was unemployed, stressed unable to pay my rent and not getting help. I ended up homeless with literally nothing to my name.
It really felt like this was the end and everything was impossible.
Giving Something Back Through Business
The only thing keeping me going was my daughter and I decided once and for all that I was going to do the job I loved and thrived in but even better – run the business myself in order to do it.
So, I used my experience to set up Star Goals which is a mental health and education support organisation to help young people who are struggling with their mental health.
I wish something like this had been around when I was a youngster as I know if I'd have had help early in my life then I would have been able to deal with challenges I faced much better.
I am in the process of launching as a CIC too to reach children whose parents can't afford the private sessions as I know mine wouldn't have been able to. It is important to me that childhood quality isn't impacted by parental wage. I don't believe children should be disadvantaged due to parents' status or condition.
I now feel much calmer in my life. I look back and know I have been through a lot, the lowest point being hospitalised due to suicidal thoughts and really not being able to see a way out but I also know I survived that and so now feel like nothing can knock me down. I have hit rock bottom and survived and will continue to!
Advice For Other Entrepreneurs
My biggest piece of advice would be to go for it, if you have an idea you are passionate about then find a way to make it happen.
Talk to people, don't see people as competition but see them as people who can teach you things.
---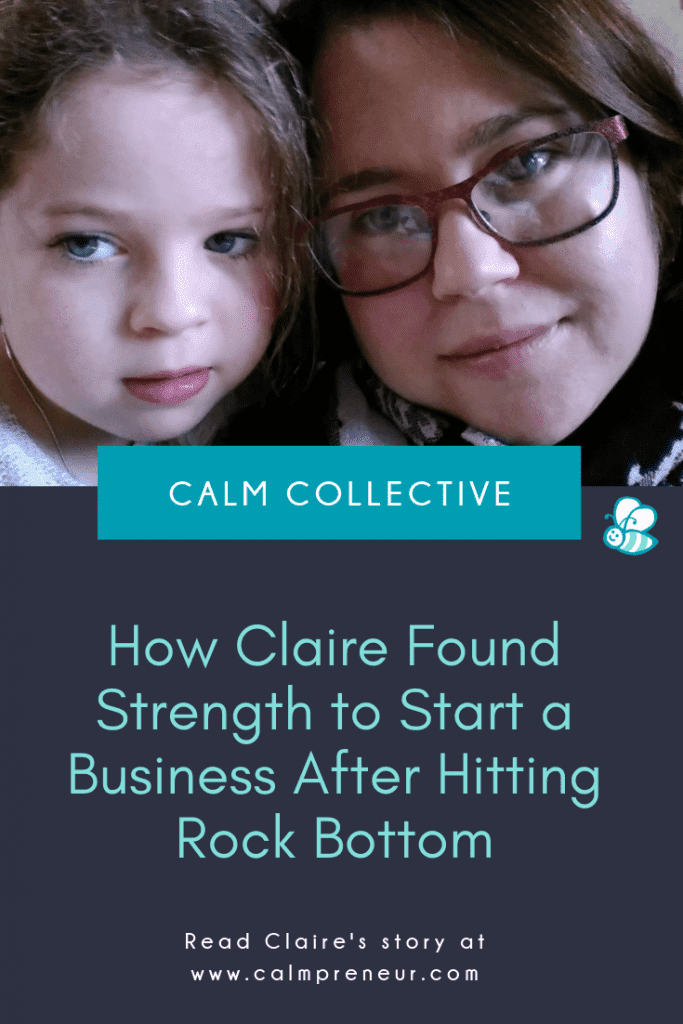 Author Bio
Claire runs Star Goals which teaches and develops young people into resilient confident individuals who SHINE, THRIVE and ACHIEVE. Star Goals work on children's future goals by supporting them to progress in their education, mental well-being and give them the skills they will need to live happy and fulfilling lives.