Learn how Sally keeps a good mental balance with morning routines, keeping a positive mindset and healthy eating.
After feeling disappointed with the range of healthy snack subscription boxes available in the UK, Sally was inspired to start her own! Read about her business journey, how she channels her ADHD to be a positive business benefit and her goals to share her healthy eating message even further.
Sally's Story
I had a lot of difficulties throughout my life, starting from childhood, and I self medicated with sugar. As I got older I added other drugs such as alcohol, nicotine and harder drugs. I had no coping strategy and no idea things could ever be different.
I eventually had a depressive breakdown at university and was diagnosed with Generalised Anxiety Disorder and PTSD. I tried various medications but nothing ever really helped.
I met my husband at my lowest point and after finally finding a secure relationship, I slowly began to heal from my past and grow into my future. I found a wonderful Buddhist meditation class near me at the same time I had a course of Cognitive Behavioural Therapy. The therapist was unbelievable and she changed my life so profoundly I owe my life to her. I stopped drinking and smoking and anything else harmful and started eating better and exercising.
Birth trauma
This positive cycle continued and despite recurrent miscarriages my husband and I kept trying for a baby until my son was born when I was 32.
His birth was fairly traumatic – 2 full days being induced which resulted in an emergency c-section. So although I had prepared healthy meals for the freezer, I found myself eating junk food like a tub of Celebrations as it was Christmas time (I left hospital Christmas day).
Breastfeeding was incredibly hard and I was still recovering from the c-section so I felt it wasn't a big deal to treat myself at that time.
Looking back though and since having my daughter I can see how I wasn't treating myself at all – I just made what was already incredibly hard, even harder and created a whole host of health problems which I eventually found out to be a bacterial imbalance (for which I needed a private gut test for, NHS couldn't figure out what was wrong).
Changing my relationship with food
Over the years since having my first child I've learnt SO much about nutrition and healthy eating and now that I know how good it feels to take care of yourself and how much easier life and parenting is, I just want to share it with everyone.
My children love the healthy snacks we have at home as do their friends who don't know they're 'healthy'. My son loves showing off his snacks at school and to his friends which makes it easier for other parents to feed this snacks to their kids. The more parents doing it, the easier it is for other parents.
Sharing tips and starting out in business
I initially started a blog and vlogging channel to share recipes and healthy living tips to UK mums. I had been vlogging snack box openings and I was so disappointed with those I tried (and there was nothing for families) that I decided to start my own!
Getting diagnosed with ADHD
As an adult I have recently been diagnosed with ADHD which explains SO much and also explains a lot of my work history.
I got bored easily in roles where I wasn't learning and growing and I always sought out work and thought of ways to improve the organisations. I can see how this, along with the admin work I did for many different departments has contributed to my skillset as an entrepreneur.
Hyperfocus is part of ADHD and I'm thankful everyday for it as it means I can achieve a lot if I'm really into something. Living my passion means I have that focus and drive to keep going even though we're still making a loss.
My mission
My mission is to make life better for UK families and I'm strongly drawn to help mothers as I know how hard it is. Many of us don't have the supportive communities of other cultures or past times and we have so much guilt, exhaustion and surrendering of our desires.
I strongly believe in the benefits of healthy eating and healthy living and that we can absolutely live a high quality life without feeling like we're missing out. There are so many healthier, delicious snacks and treats now that health and happiness can be one.
By providing fun, tasty snacks that children love, parenting is easier and the whole family can spend more time bonding with more time and improved moods.
Our boxes also bring adventure and fun into family homes and parenting can be so stressful and all consuming that I'm so passionate about the benefits of treating yourself in a healthy way.
Gaining and losing
The lowest point was when I gained 3 new subscribers but lost 3 in the same period. I worried that I would keep losing subscribers without gaining any new ones since my start up advertising funds were gone.
I didn't have any support as my husband was more worried than me and it was a time when everyone was offering different advice. Their advice didn't feel right for my business so I stayed true to myself, my mission and my brand and kept going.
I haven't had a single cancellation since but regularly get new subscribers that have found Treat Trunk via a friend recommendation, review, social post or directory.
I've realised that once your business is out there it's not as hard as at the start as it takes on a life of its own, spreading by itself with people sharing on social etc. There's some social proof and content for people to use to help their decision to buy too.
Starting out we didn't have any reviews or past box photos so we have moved past the 'early adopter' phase and people can garner a better idea of what they will be getting and what my values are.
Building my business around my family
My business has been slow to build as I have limited hours and money to spend on it. My youngest is 3 so I'm essentially a stay at home mum in a one salary family. I have to regularly remind myself that that's OK and I'm not going to be able to compete with big businesses but that there's value in that for customers too.
I aim to have 100 subscribers by the end of 2019 and to release 2 new boxes. Within 5 years I would like to release my own snack line.
Keeping mentally healthy
Most mornings I workout – either high intensity bodyweight training or some calming yoga. If I have time I'll do both!
I try to incorporate mindfulness into my morning routine and would love to do affirmations, gratitude and meditation practices too.
It's hard getting the children ready and out the door but maybe I could incorporate them into the practices when they're older. They often workout with me and have their own mats!
I try to maintain a healthy diet and other healthy habits such as reducing my computer & mobile time, getting outside, getting lots of good quality sleep and knowing when to take a break.
Advice for other people in business
Don't compare yourself to others or let others' opinions of your business or industry halt your progress. You are on your own journey and every single business is unique. All people are unique too so the opinions of others will differ and be limited by their own experiences and outlook.
You don't have to work yourself into the ground to make a successful business. Progress may be slower if you spend less time on it but that's OK because it's right for where you're at now. Spending all your time on the business is a fast way to lose your passion for it and lack of passion is the death of a business.
Recognise that the benefits you get from running a business outside of money is crucial – the feeling of achievement, the flexibility and having your own cup filled by wonderful customer emails etc. I think more so with mums we value time, connection and having our cup filled more than money and this could be a strong tool to give us an edge over perceived successful competitors.
Make time for exercise! The biggest practical help to my mental health and therefore business is my morning workout. I regularly read that the thing most successful people have in common is working out in the morning. It really does set your day up right and I achieve so much more on the days I workout. It's easy to think we don't have time for things like exercise but you will make that time back by working more efficiently, sleeping better and making better food choices which all feed into a positive cycle. One of the biggest roadblocks in business is your mindset and exercise is a wonderful way to start your working day with a positive one.
Eat well. Balancing my macros and eating a real food diet is also essential for my mental health and business success. Afternoon slumps are a productivity killer!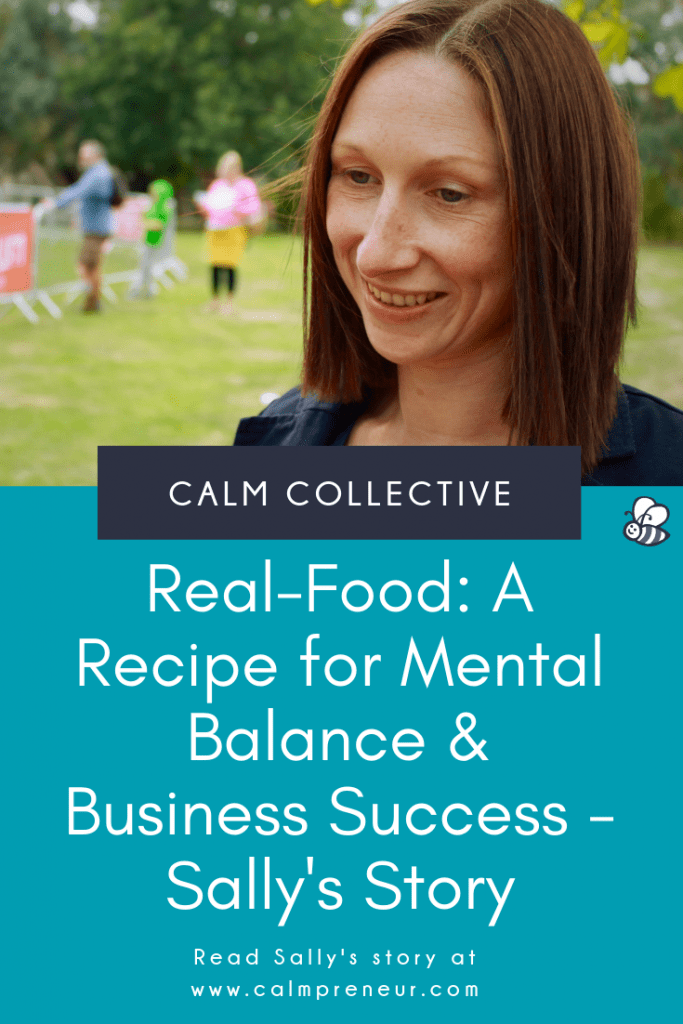 Learn more about Sally and Treat Trunk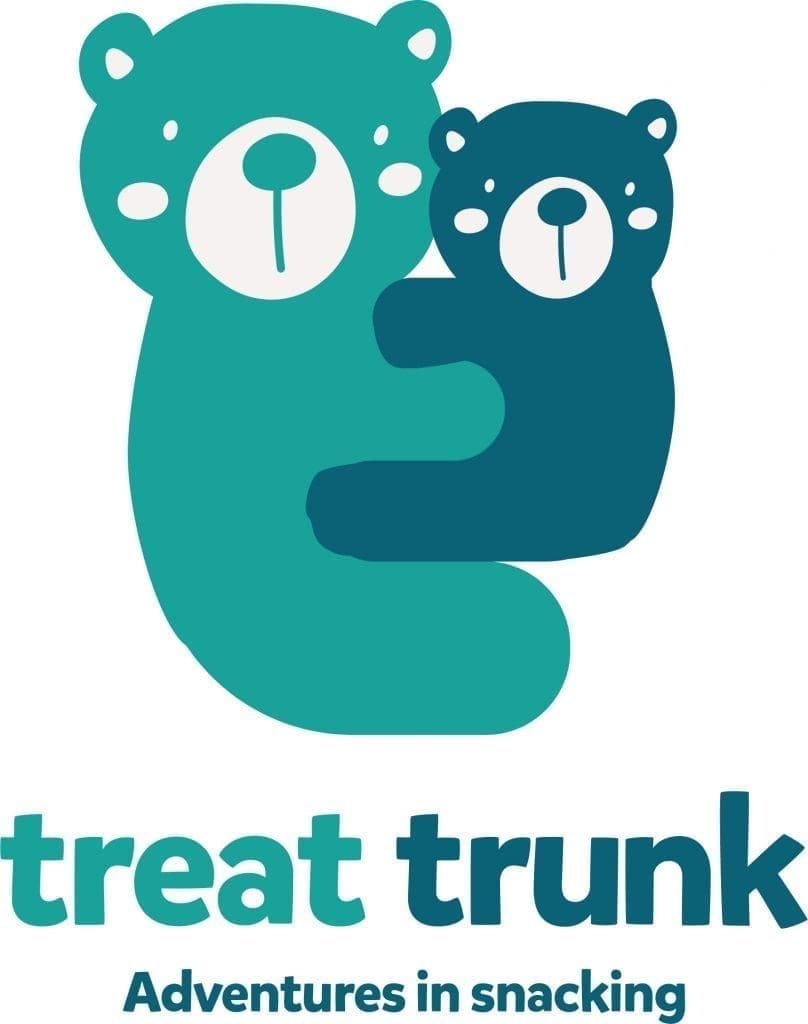 Treat Trunk is a small family business which operates ethically and hopes to educate, inspire and connect parents and children all over the UK.
The wildest and most wonderful healthy snacks delivered directly to your door. Healthy snack subscription boxes for the whole family.

www.treattrunk.co.uk