Waking up with Bells Palsy one morning was the first in a chain of events that encouraged Kate to make some major life changes, before eventually training as a health and wellness coach.
If you're reading this, you may well be able to relate to a pivotal moment in your own life when you realised that things had to change, and that is certainly the case with Kate Schenk, a health and wellness coach.
Here's Kate's story…
2017 was the year of change for me, in a huge way. I had decided to leave my marriage of 7 years with my 2 young daughters of 3 and 5 years old and move back to where I grew up.
A Pivotal Life Moment
Rewind a year or so and I experienced a pivotal moment.
My 'baby' was 14 months old and I was breastfeeding. One morning I woke up with Bells Palsy (a paralysis to the side of the face). It looked like I'd had a stroke.
The Doctor told me that I had to take medication, otherwise there would be the possibility that I wouldn't get better. The drawback was that I could no longer breastfeed my baby.
I had to make the decision within 12 hours for the meds to begin 'working'.
It spun me out so much that the depression engulfed me and I took to my bed not even taking my eldest daughter to nursery.
I spent a lot time alone upstairs. Thinking. Wanting to feed my baby and my breasts aching.
I knew that I was unhappy, my body was letting me know something was up. My body was making me stop and face what I had to face.
I knew I had to get out of my marriage but what was I going to do, how was I going to do it? How would all this impact my girls?
I knew one thing. My daughters knew I was unhappy; it reflected in how they were and how they treated life. I know I had to get out of this deep dark hole, if not for me, for my daughters.
I pulled up my big girl pants and faced the world, and within a month I had taken the steps of making myself physically better. My smile returned and the muscles began to work again; no more drinking through a straw!
Anxiety
That's when the anxiety hit. The shakes, the heart palpitations, the nausea, the feeling like you just want the ground to open up and swallow you up. I kept telling myself to 'just get on with it'.
I was a stay at home mum in a very rural area and to go out was an effort. I had tried to get a couple of businesses off the ground but it just didn't happen – or it was the wrong time.
But fast -forward to the present day and things have changed…
My Business WHY
I knew I wanted to help others; I am trained as a Reiki Master/Teacher, Indian Head Massage therapist, Meditation and Mindfulness teacher and a colour therapist.
I love the holistic approach and always turn to the most natural products and approach to life if I can. It was all these skills that I pulled together to get me through the divorce.
I wanted to support others with whatever health and wellness challenges they may be facing. Especially women. I like to watch and observe.
I recognised that women from about the age of 35 suddenly feel that they are an adult and self-doubt begins to creep in. Womanhood has evolved incredibly over the years as to what is expected from us, let alone how we feel about ourselves and our body…what is deemed acceptable – or not.
I quite literally fell over a course that resonated highly with me and I took the plunge to become a certified Health and Wellness Coach. Not only did I train in how to support others but it took me on a personal journey of rediscovering who I am, my values and what I wanted to achieve.
I have come to recognise that I need to look after myself, on every level.
My Values
My values are acceptance, for myself and from others, that is the truth. I work really hard in believing that I am good enough, that I do have something to share with others. This is reflected from my wonderful testimonials I receive from clients. I strive to have the freedom in what I do. My children are the main focus, they come first, but they are a big part of my success.
Asking the Universe for a 'Sign'
The lowest part of my business so far was when a few months ago I was going to give it all up. I wasn't getting any clients and nothing seemed to be moving forward for me. I went to bed that night asking the Universe
"If I am meant to carry on with this work, please send me a sign tomorrow."
The next morning I had a new client sign up for my flagship coaching course!
Doing Work I Love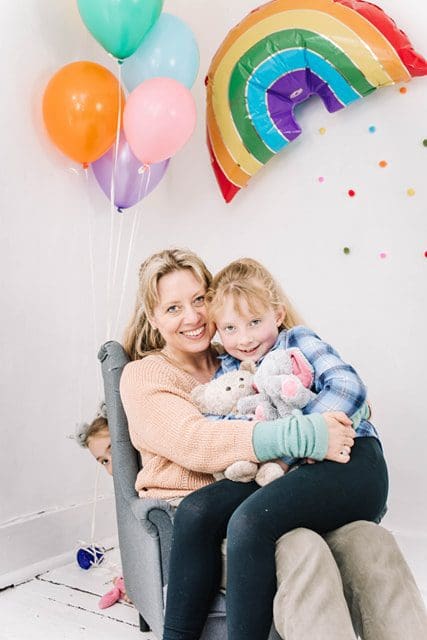 I am certified as not only a Health and Wellness Coach; but have also just completed my Master Coach certificate. From doing this course I have seen so many other Wellness Professional have the wobbles and fears of Impostor Syndrome, overwhelm and lack of confidence. As a result of this I am focusing on a membership program 'Health and Confidence for Wellness Professionals'.
As mentioned earlier, I am one for anything natural and holistic and I am currently training in Bio Sculpture Gel nails which are vegan and free from a lot of nasties, but most importantly don't damage your nails! I love chatting to people, and being creative, this ticks a lot of boxes for me and I am excited to see what comes from it too!
How my business looks now…is full of plans and post-it notes! I have just launched my new Facebook group and page so I am planning content for those and I am also creating the membership program 'Health and Confidence for Wellness Professionals'.
Amazing Moments
My most amazing moment in my life so far is the sheer amazement at how awesome and resilient my daughters are. We really are a team.
In my work, it was receiving the first big payment, but also it is the connection to others and when someone who I think is awesome connects with me…….well…..I do a little wiggle on my desk chair and feel super special! It gives me the momentum to keep going, to keep moving and action things that are out of my comfort zone.
Keeping Mentally Healthy – Tips & Advice
My way to de-stress is to exercise and get outside. I now have boundaries that I do not work on my laptop at the weekends, or see clients, as that is my family time. I am a list maker, it works for me and I tackle 'Olivia overwhelm' by flying in 'Break it down Brenda'! Break the work down into easier steps.
If you are struggling with stress and overwhelm, something I love to do is a brain dump – I love it! It can be done anywhere.
This is how I suggest you complete a Brain Dump!
Grab some paper and a pen (preferably a notebook and maybe 2 pens in case one runs out!)
Take yourself to a place where you will not be disturbed, somewhere at home, a cafe, a park or even in your car!
Begin to write down everything that is in your mind, things to do with work, your family, what is really frustrating you, what someone has said or hasn't said, done or not done, things you want to do and ideas you have.
Don't worry about punctuation, fullstops or spelling, just keep going, it doesn't even matter if you can't read it back! The act of 'getting everything out' is the whole point!
When you are done, take a break and go and do something different to click your brain out of brain dump mode.
You may need to repeat the process again!
You can do whatever you like with the notes, keep them, bin them or file the note pad away for the next brain dumping session!
I have also found that when stress and overwhelm arises, the breathing gets shallow and as a result our body doesn't get enough oxygen. Taking a few moments on a regular basis to just pause and take a few deep breaths, right down to the tummy and fill the lungs can bring about balance and calmness.
Lastly, remember that you are never alone. There is always a group, a place or a phone number to reach out to someone who will 'get it'. It's just being brave enough to ask for help – it is not a sign of weakness asking for help but strength, as you value yourself to need that help and support.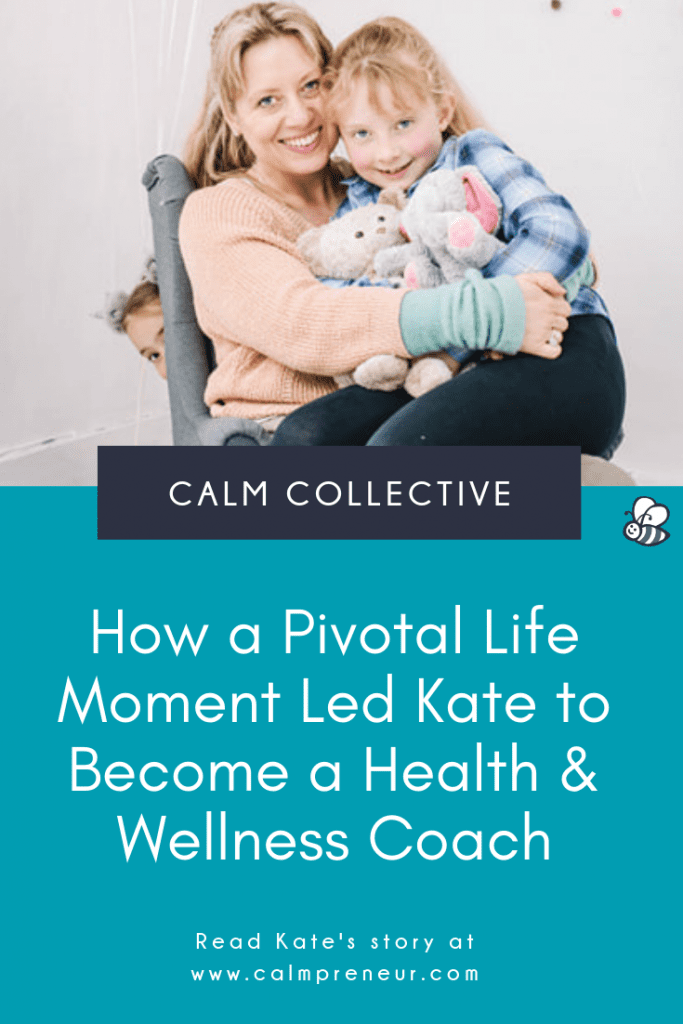 How Kate Can Help You
Kate is a Health & Wellness Coach and works with work at home mums who find themselves keep hitting self-limiting walls in both work and personal development. This shows up as lack of self belief and confidence, lack of energy and a loss of direction.

With Kate's help, you will become a master of your mindset, dissolve self sabotaging patterns and transform with empowering new habits to breakthrough to a new you!
Learn more at: wildwomenwellness.com