Stressed with the all the demands of life and running a business, burnout gave Natalie the nudge she needed to make some changes and take time out; eventually leading her to move away from London to create a calmer lifestyle in Devon, UK.
Natalie's Story
I am Natalie and I'm a married mum with two gorgeous sons and the owner of one pretty dog called Dotty who is a bundle of energy and love and we adore her.
I am also a PR Director and have worked in the industry for over 20 years. From the CEOs of international TV channels such as CNN and Discovery Channel, to the directors of IT companies, entrepreneurs at the forefront of their industry and ambitious start-ups, I have worked with them all and many more.
Today, as well as working with one to one retained clients, I also teach and mentor people around the world so they understand the fundamentals of PR and I give them the skills and confidence to go out and talk to the press. With my ideas, contacts and cheerleading approach, her clients are now going out there and securing the column inches and airwaves that will help them to stand out from the crowd, and shine.
I also have a small charity called DDH UK which supports thousands of people around the world dealing the hip dysplasia, a condition one of my sons has been treated for over the past decade. This sits alongside Cast Life – A Parent's Guide to DDH, which was my first book and one that sells around the world.
Falling into PR
I kind of fell into PR after a year of teaching English in Tokyo. I had a graduated from university and didn't know what to do next, when I came back from Japan I was still no the wiser and it was a chance temp role that sealed the PR deal for me. I started working in a consumer division, then dabbled in IT PR but what really made my career a success in the early days was my time in the broadcast industry working with the likes of Animal Planet, CCN, Boomerang, TCM and Discovery Channel.
Slowing down and taking stock
It was the birth of my second son, and a hip dysplasia diagnosis, that slowed down my PR career but also lead me to my first book, Cast Life. I did all of the PR for this, and our charity DDH UK, and saw things from the other side. Here I was, a mum on a mission to make a change, and I was putting myself in the spotlight and telling our story, and that was a very different proposition.
Today my business is thriving and I am working with companies, entrepreneurs and start-ups and love being able to use PR to put them in the spotlight so they can grow both in terms of sales but also confidence.
Honesty, happiness and family are at the heart of my life and I believe in treating people as you wish to be treated yourself – karma is always watching!
Burnout made me realise I couldn't do it all
About eight years ago I was totally burnt out and had to admit that I couldn't do it all. My son was in and out of hospital, his brother needed some love as well, and juggling this with a busy business and a marriage, oh and friends too, was impossible.
I closed my business, took some time out, nourished myself and my family and today I can say that while I wrote a book and setting up DDH UK, admitting I needed to take time out was the best thing I could have done.
Your business and career can wait, your health and mental well-being cannot, so if you need to take time out, do it.
There was no back-up plan
I have never had a back-up plan because I love my work. I did at one point invest in a card selling business but that just wasn't me and I am still using up the Christmas cards I have a stock of in my office!
If I could do anything else, I think I would be a personal shopper and stylist. I love shopping and I adore clothes and this would be a way to marry the two. But, I can't see that happening so I am planning to use my blog, The Devonista, to write about fashion and get my fix that way.
Making changes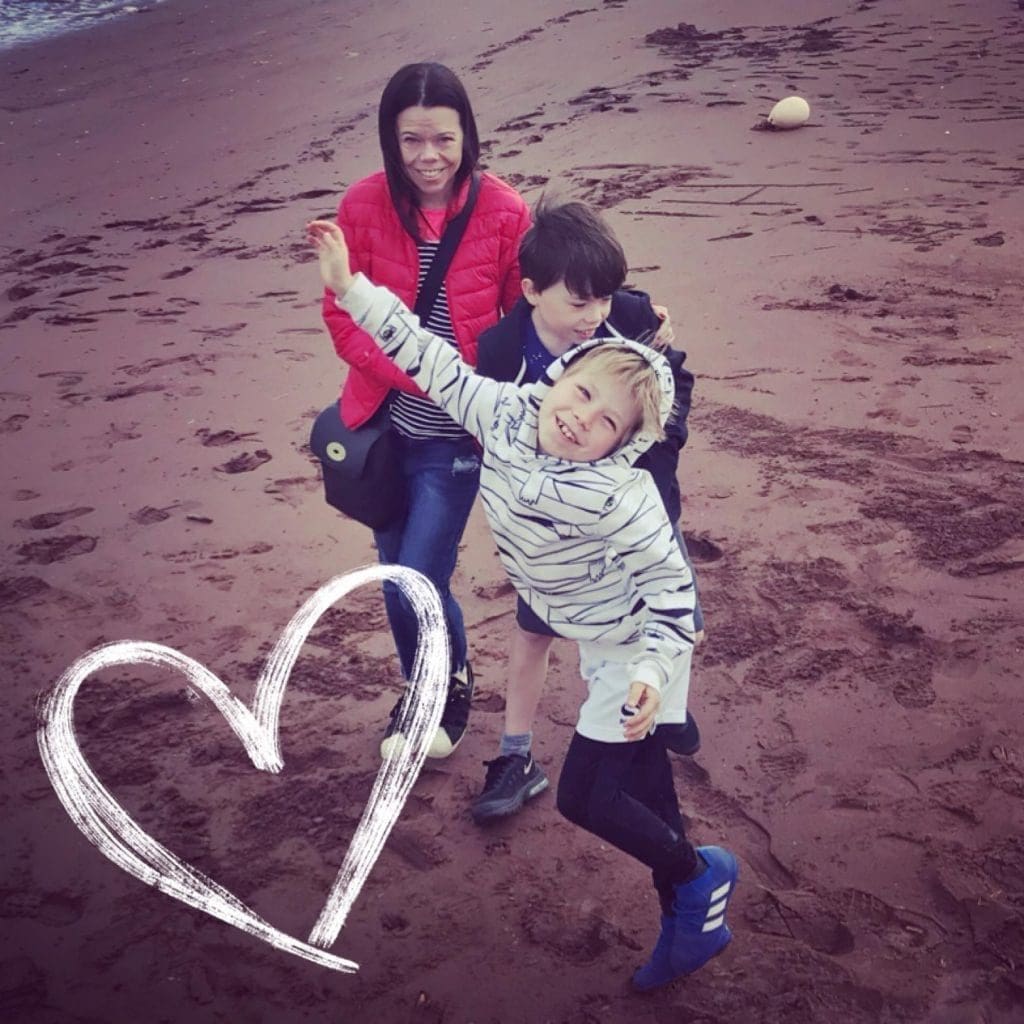 Moving to Devon three years ago really did transform our lives. We were totally in the Home Counties rat race and I was miserable. My son was in and out of hospital, we kept on taking on house builds and the stress levels were high. Moving to the sea and starting over, gave us the chance to create a life we really wanted. One that was about who we were, not what we had, and one where we spent more time outside, together and really enjoying time together as a family.
When we moved I was only doing a little bit of writing work, but as my confidence and happiness have come back, my business has grown, my networks have blossomed and my relationships (old and new) are better and stronger than ever.
It isn't easy to say you aren't happy, and making changes, especially big ones, can be tough, but we only get one life and I really believe that you have to live one that makes you happy and that is what I try to do.
My life now
Things are going really well at the moment and I am so hoping that Boris and Brexit aren't going to put this in jeopardy.
I'll soon start to trade as Natalie Trice Limited and have my first US client starting to work with me on a retained basis. I now have a team and that really was a mindset shift to go from 'me' to 'we' and I hope that I will be able to take on more people as my agency grows and client portfolio diversifies.
I also have a second business called PR School with a free online community and paid membership and this is where I do more of the mentoring and teaching and empower people to do their own PR. In line with this, my second book, PR School, Your Time to Shine, will be released in Q4 2019 and I'm so excited. This is a masterclass in publicity for you and your business and will give people the chance to use PR to take their business forward. If you don't have a team of publicists to talk to the press for you, no one's in the office running your social media and your friends often take photos for your website on your iPhone, this book is for you. Following each lesson and every exercise, your business will be in the spotlight, just like mine and my clients. I hope PR School will inspire people to think bigger than ever and empower them to take their business on an exciting new adventure.
As for my personal life, well I feel as if I have a sense of calm and purpose that I have never had before. The boys are growing up, but still young, and the four of us have a great time together and I hope they will look back on their childhoods and have happy memories of fun on the beach, surfing in the waves and laughing a lot.
How I cope with the stresses of life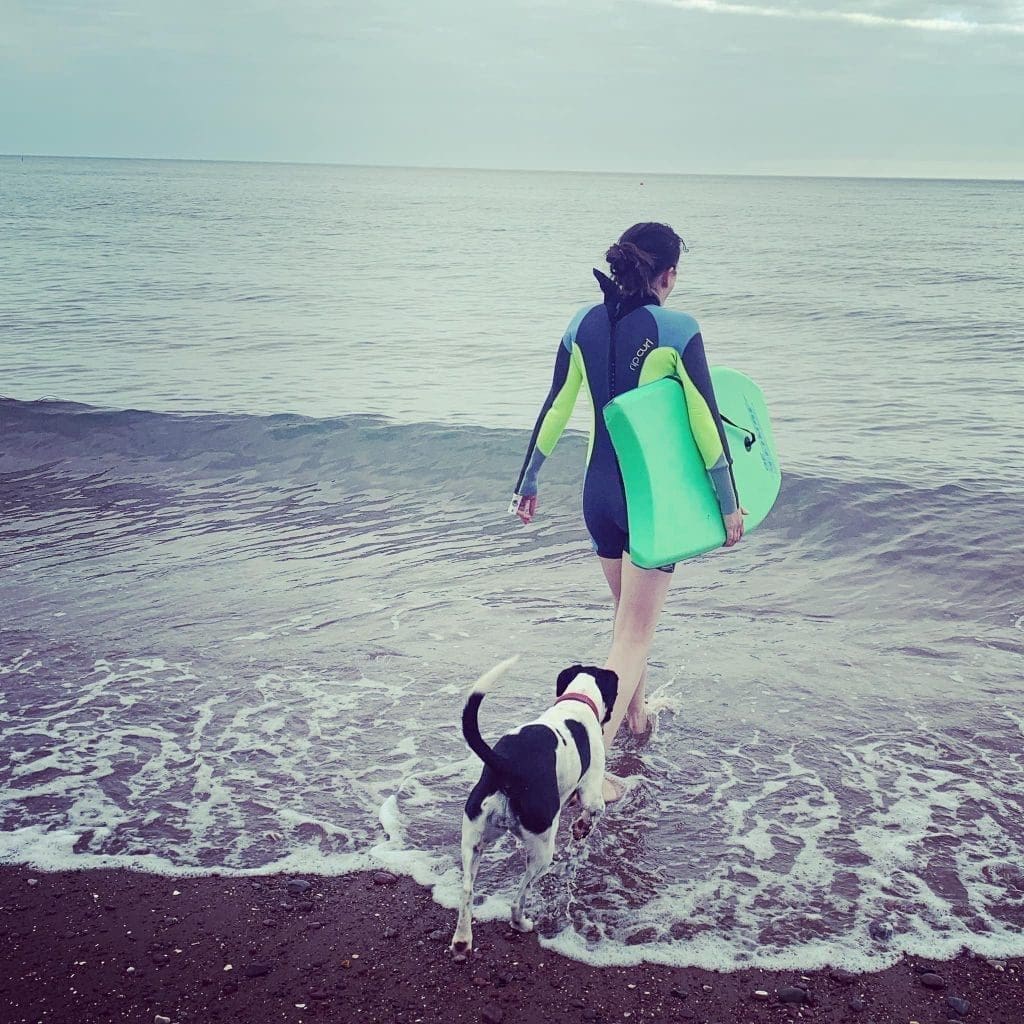 I love the beach so walking by the sea, with my dog and just taking a step back from my to do list really does help me.
I know that as much as I love coffee, caffeine isn't my friend so I recently switched to decaf and this really helped to reduce my anxiety levels.
Delegation is a great way to keep stress at bay. Even if it's the kids emptying the dishwasher, Waitrose delivering your food and sharing household chores with the family, this will not only give you more time, but you will feel lighter because you aren't constantly doing it all!
What I think makes a 'Calmpreneur'
Over the years I have learnt, probably the hard way, that you aren't super human. While we can have it all, we can't always have it all at the same time and I think I forgot that for a while.
Now if I have a problem, am struggling with a project or simply have too much on my plate, I will go back to my list, look at what I can delegate, see what is taking over (usually social media) and work it out from there.
I also try and access situations before responding to them, feet first, and this really can help give you a clear perspective and prevents you from saying, and doing, something you might regret.
During term time, I drop the boys at school and then go and have a coffee (decaf) with my husband and while it's often a quiet time, we both get to catch up with each other as well as our businesses (we both work for ourselves) or the papers and admin.
Advice to other entrepreneurs struggling with stress & overwhelm
I am not going to say meditate, because it doesn't work for me, but I do love listening to podcasts. I find that having these on as a work, or when I am walking the dog, gives me a new focus and whether I learn something new, laugh or just escape from the world for a while, it is a good way for me to find calm.
Delegate. This year I took on two VAs, and I have an accountant, a web guy and cleaner once a week and my sons have started to use the school bus and this all makes a massive difference. If you know your strengths, and mine are not HTML or numbers, then you can get someone else to do the things that just aren't for you and this frees up not only time but also headspace.
Find one thing you love. This could be the gym, swimming, cooking, meeting friends, reading, having a long bath – anything really, but do it and do it without feeling guilty.
My business tips
Take chances: When I was younger I was pretty shy and would keep my head down, not wanting to look too keen or appear to be a suck up. Today, I will go for what I want and make it happen. Do I get it every time, no? Do I try every time, yes I do! You only have to scroll through your social media feeds to see what everyone else is doing (I know, don't believe the hype) but be inspired by what you see and go for what you want. We have one life and we owe it to ourselves to live it the best way we can.
Never give up: There were times when Lucas was in the thick of operations and recovery that I didn't know who I was and how I would get back up again. Yes, it was my son who was in pain and with the hips that needed fixing, but I felt as if I had to be the glue holding everything together and sometimes that glue really wasn't strong enough. While my son might need more surgery in the future, we are in a very different place now and I know that whatever comes our way, we will deal with it together, as a family. I know first-hand that you can go back to your career, with no clients, no money and no social media presence but if you work hard, put the hours in and build relationships, you can get out there again and be better than ever.
Always say yes! Even if you don't think you can do something 100%, say yes to all opportunities that come your way. If someone asks you to do something, go for it, you can ask for help along the way but you might not get asked twice, so do it.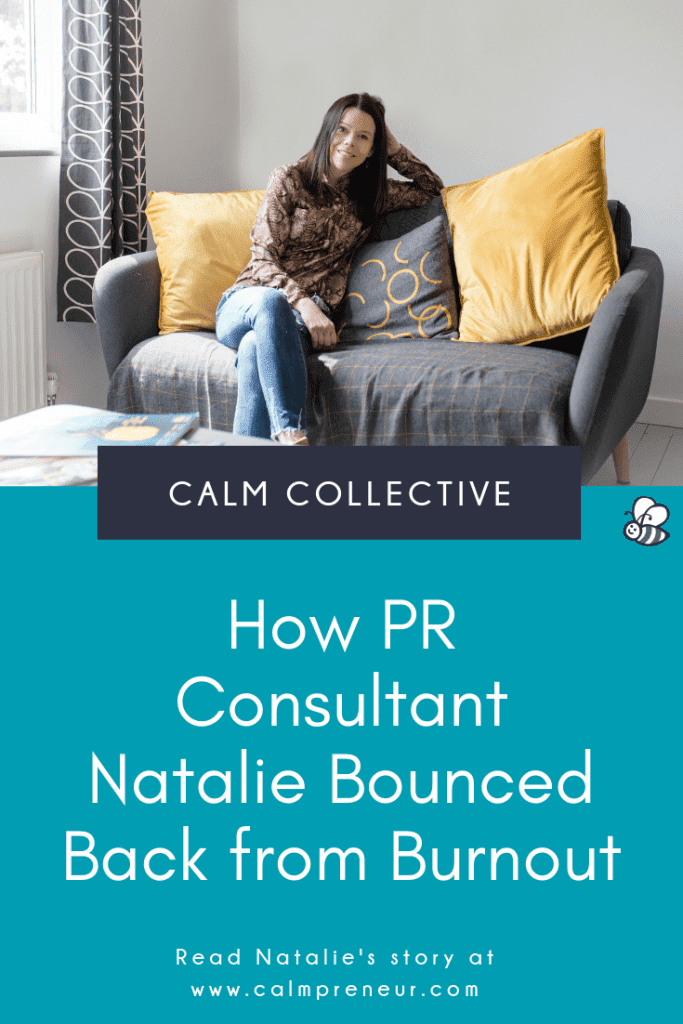 Connect with Natalie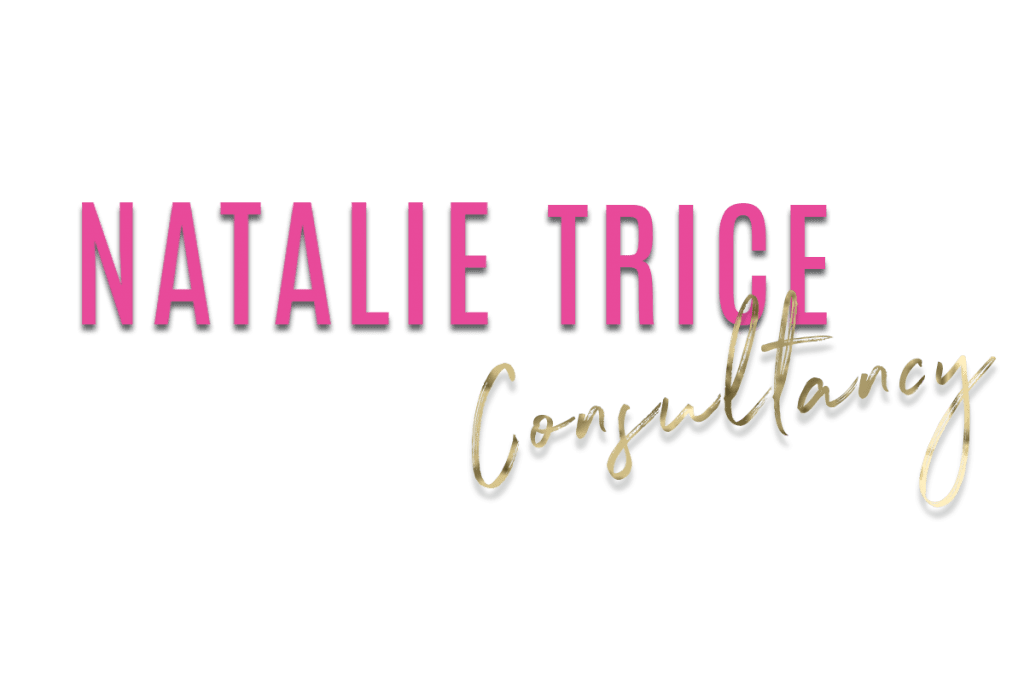 Natalie is the CEO and PR Director at Natalie Trice Limited.

If you want to stand out from the crowd, PR can be the perfect way to put yourself in the spotlight – for all the right reasons. From media and public relations to social media and CSR, PR opens up a world of opportunities so you can reach your target audience – and your business potential.