Learn how Alida changed her life completely through the power of meditation and went on to create a lifestyle business doing all the things she loves.
Alida's Story
I spent most (if not all of my career) working for a financial institution. I had a 'good' job, I was earning a good salary, but I felt really unfulfilled but personally and professionally.
I had been through traumatic experiences personally and really was struggling to understand my goals and purpose in life and I knew my job wasn't helping me find that purpose.
I finally through counselling with an amazing woman had the courage to take a stock of my life and took a 12-month sabbatical in 2014 and never returned back to the corporate life.
I moved to India and explored a side of spirituality and awakening that ignited a passion of life which I had never experienced before. I remained in India for 2 and a half years and that experience had a profound impact and continues to do so every day of my life!
Setting Up in Business
I set up my own business for a few reasons – I didn't feel that my true self, my values and my morals would align back in the corporate world and I wanted to share lots of aspects of me with others!
Working in a corporate environment was definitely beneficial as it brought aspects of relationship building, using networks and also helps me so many aspects of my business and it also grounds me.
I want to make a difference to people to show that any time of your life you can be aware of the necessity of self-care and well-being. Investing into your personal well-being is so important and interacting with other like-minded souls is equally important.
Ethics & Values
Love – working from a place of love is important
Compassion
Non-judgement
Being true to yourself
Kindness
The Lowest Point
Lowest point in my life was when I felt I couldn't go on, that there was no point in having me in the world as I didn't make a difference!
It was such a self-destructive time in my life that had I not had really amazing friends around me plus the help of an amazing counsellor I wouldn't be where I am today. I wouldn't have had the courage to take time out and explore my inner self in India.
If my business hadn't worked out I would have tried something else – the business has evolved over the last 12 months, but I wouldn't have given up on my dream of sharing what I do and my knowledge with others.
Discovering Meditation
The most amazing moment in my life wouldn't have been finding meditation – knowing my whole world is inside of me, I could change anything I wanted and be anything I wanted if I had the inner strength.
Without meditation I wouldn't be where I am today.
Future Plans
My life is full of amazing people personally, I interact and meet some amazing women (so far) who are also in business.
I made a profit last year which meant that I can continue with my passions and the next 12 months is full of collaborations and finally teaching and sharing knowledge so others can also benefit from the knowledge through workshops on well-being.
Coping With Stress
Meditation and pranayama (breath work) together with essential oils are my go-to tools when I feel stress and a feeling of being overwhelmed.
I have also started journaling which I find can actually put my thoughts and feelings into perspective before I get to that stage.
Tips For Other Entrepreneurs
Self-care is at the top of the list. That could mean different things to different people. One size doesn't fit all fortunately (or else we would all be the same!)
Try a few different treatments and see what resonates with you. Examples could be:
Meditation – even 2 minutes a day can change the neurological pathways of the brain
Combine with deep breathing and the power of essential oils (this helps me!)
Reiki
Massage
Talking therapy
Yoga
Trust your gut and fly!
---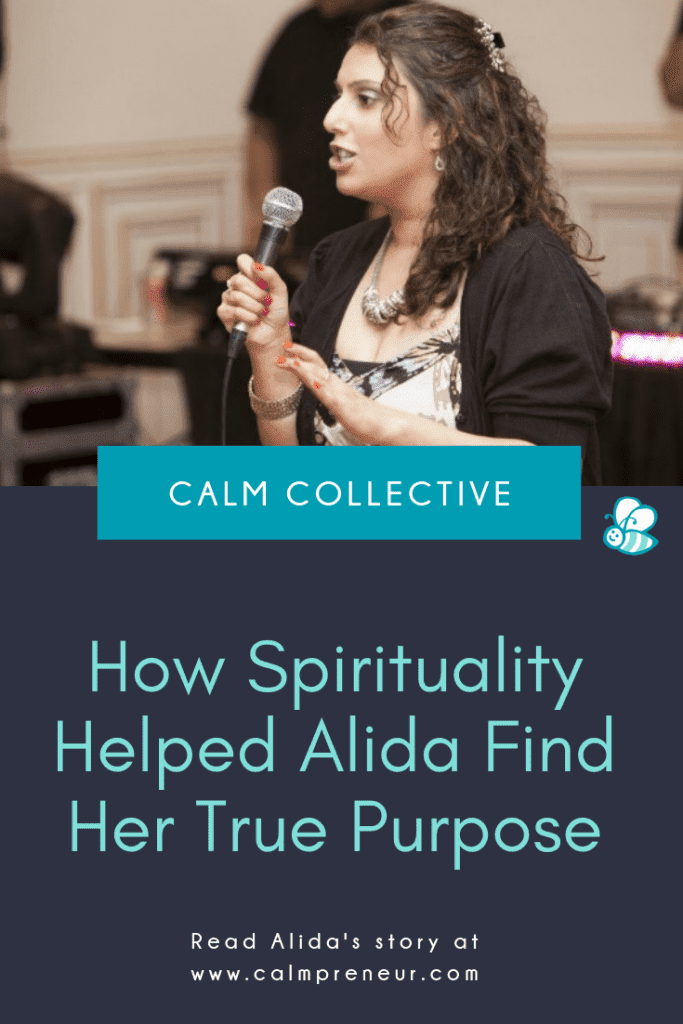 Author Bio
Alida is a woman of many talents. She makes hand made vegan soaps, crystal malas, bracelets and silver jewellery.
In addition to this, she is also a Doterra essential oils advocate, yoga instructor, meditation teacher and reiki healer

www.jade-lotus.com