Can sobriety really help your business in a positive way? Sobriety Coach Gayle Macdonald shares her alcohol addiction story, along with helpful tips for the sober-curious.
A wake up call gave Gayle the nudge she needed to stop, and she now supports other women who are sober-curious or who want to stop drinking.
Listen Now
Prefer to watch?
Watch our interview on YouTube
Here's what we talk about in this interview:
The escalation of Gayle's drinking habit
Using alcohol to relieve boredom, isolation and loneliness
Forgotten memories and blackouts
The pivotal moment and wake-up call
Making a pact to stop
Helping others to quit
Business owners and drinking
Clarity through sobriety
Advice for sober-curious entrepreneurs – listening to that niggling feeling
Self-care
Key takeaway
If you're thinking about giving up drinking, take it one day at a time.
Words of wisdom
I started feeling better, and better, and better, and I just couldn't believe the transformation…it felt like I'd been let in to the best secret in the world.
Links from the show
Recommended Reading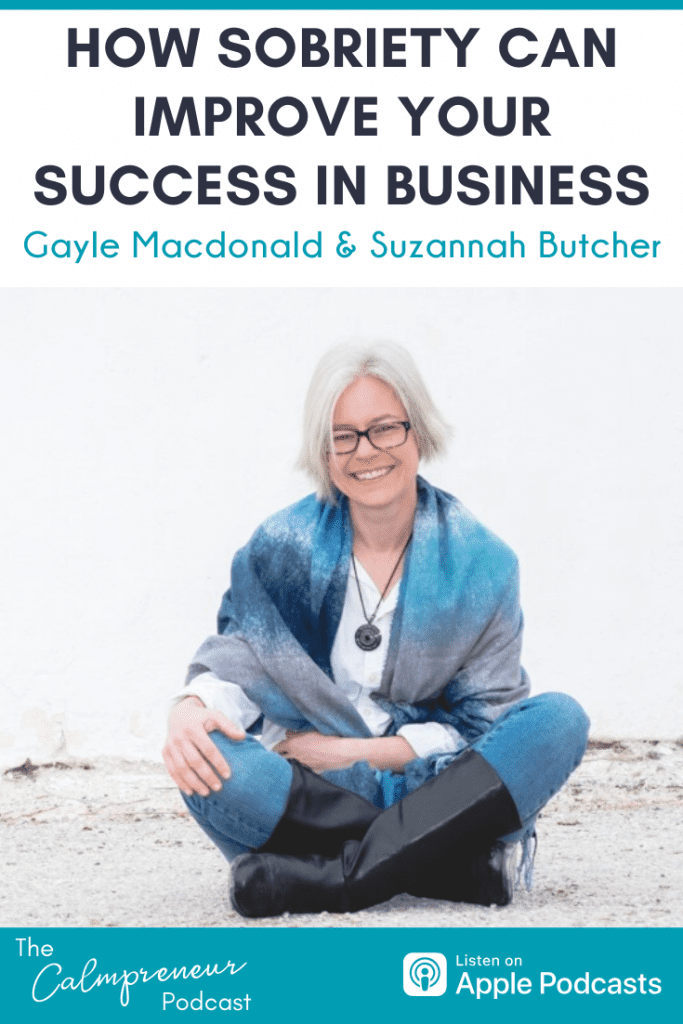 Subscribe & review
Be the first to know when new episodes are released >>Subscribe Now
Reviews help us to reach more people in business who need support with mental health issues, so please consider leaving us a short review – thank you.